All inclusive resorts will be helpful on your next family vacation. You won't have to think of a place that is cheap and has access to basic family needs when there are great resorts out there. One thing that can hinder your family vacation is not having access to enough funds to pay for separate entertainment locations.
Resorts don't only offer plenty for a cheap price, they make sure your stay is worth it with different types of equipment and entertainment options. 
There are many resorts out there but will they offer what you need as a family? Some will not even have grounds for children or with just small space. So, I will be showing you some of the best resorts you can utilize for your next family vacation. They will offer everything you need with enough entertainment options for children and adults. 
Best all inclusive resorts for family vacation
Grand Velas Riviera Maya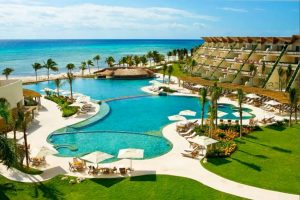 This wonderful resort is located in Mexico with very close proximity to kids club and sand beach. This resort will offer your family the best luxury vacation experience with an option that covers everyone. With 24 hours room service, jacuzzi and terrace you will really have a wonderful time here. There are four restaurants with full-time access to quality meals and other edibles. You and your family will create a special vacation memory at this resort.
Emerald Maldives resort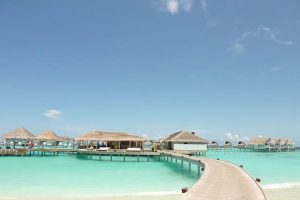 This is one of the best All inclusive resorts for family vacation in Maldives. The view of this wonderful place is breathtaking. Unlike other compact resorts out there, this perfect place sits on 20 hectares of island. Families can choose the best villas for them, whether on land or over water house. The children are not left out in this spacious resort since there is a dolphin club for kids. Many other options like skating, driving, surfing and kayaking are all inclusive to your chosen package.
Bahia principe fantasia tenerife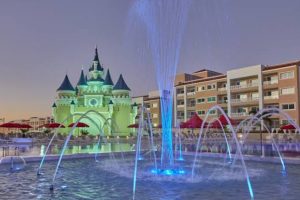 This report is not just part of All inclusive resorts for family vacation, it has one of the best designs you can imagine. The setting of this place will wow you on sighting how it is built to suit every age bracket. There are well equipped playgrounds for kids and other standard water slide parks that have everything your child needs. Important tip: There's a place dedicated to cater for your child's needs with plenty of fun, allowing you to spend quality time with your spouse.
Paradisus Playa del Carmen
This resort offers all exclusive amenities for each family and perfect separate beaches with everything you need. 
The kid zone will offer different types of fun activities for the kids till they are tired. Everyday offers exclusive packages to families and kids in particular. Adults get a private butler that takes care of their refreshments plus there's around 14 restaurants with unique foods.
Holiday Inn resort Aruba beach and casino
Need everything that will serve you and your kids? No worries. Aruba Beach is an All inclusive resort that will not only offer what other resorts have, it will keep your children happy with some of the best entertainment options. Riding a bike or swimming in some beautiful pools and others. 
Frequently asked questions
How do I choose All inclusive resorts for my family
? 
You need to consider what is best for your family and the price. Also, the location must be in a very safe place. 
Which country is best in All inclusive resorts
? 
Mexico is the best place to find what you need for any type of vacation. The prices in Mexico are also cheaper than other countries. 
Conclusion
All inclusive resorts should be the best destination for your next family vacation. This will help you have control over the movement of your children since these places offer everything you need. Also, you will be experiencing the best vacation with your family if you can choose the perfect resort.