Michelle Obama announced via Instagram this week that Netflix will soon release Becoming, a documentary inspired by her bestselling memoir of the same name.
The documentary, which Ms. Obama writes "shares the stories of the amazing people I met after the release of my memoir," is directed by Nadia Hallgren, and will be available to stream on May 6.
Becoming, the memoir, was released in fall of 2018, and shattered sales records while gaining praise from book critics and media personalities alike. It became the bestselling hardcover book of 2018 and has since sold 10 million copies worldwide.
The success of the book spawned an international speaking tour for the former first lady, selling out arenas across the globe for speaking engagements and live conversations with figures like Oprah Winfrey and Gayle King. Footage from the speaking tour will now makeup the Netflix documentary, as Ms. Obama teased on Instagram with a short clip of herself having a sit-down conversation with several young women in Philadelphia.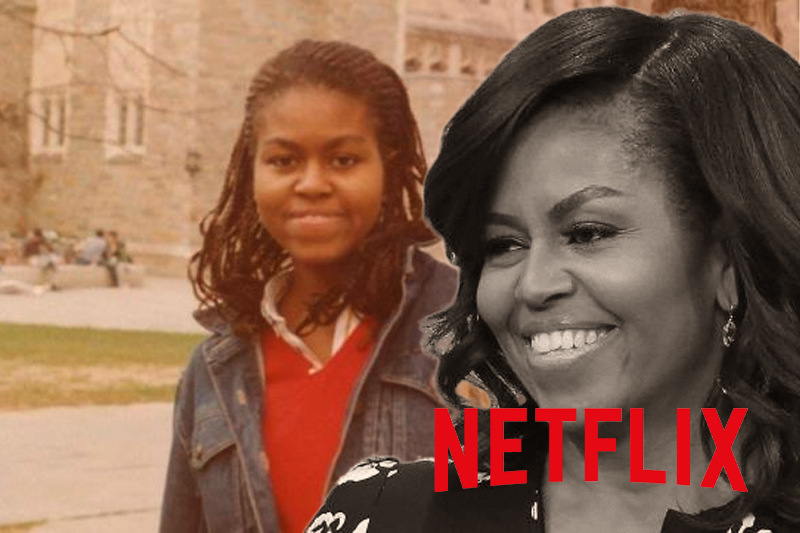 In the scene, one starstruck young woman asks Ms. Obama whether life has returned to normal after leaving the White House, to which the former first lady stated that she is still trying to figure it all out.
"So little of who I am happened in those eight years," Ms. Obama said of her family's time in Washington. "So much more of who I was happened before."
Referring to the ongoing crisis brought on by the coronavirus pandemic, Ms. Obama wrote in her Instagram post, "It's hard these days to feel grounded or hopeful, but I hope that like me, you'll find joy and a bit of respite in what Nadia has made." And to admirers who are feeling fear or anxiety amid this crisis, she wrote, "I'm here for you. And I know you are here for one another. Even as we can no longer safely gather we need to stay
open and able to put ourselves in other people's shoes."