Amazon is in trouble for firing the Whistleblower of the deadly coronavirus outbreak.
In the last week global retail giant Amazon has battled tough headlines about COVID-19 outbreaks in multiple warehouses and the public uproar over the firing of several employees whom many view as whistleblowers.
Now, nine Democratic senators, including several former presidential candidates, have signed a letter addressed to Amazon CEO Jeff Bezos, demanding an explanation for firing employees who called for better worker protections amid the coronavirus crisis. Senators Elizabeth Warren (MA), Bernie Sanders (VT), Cory Booker (NJ), Sherrod Brown (OH), Ed Markey (MA), Kamala Harris (CA), Kirsten Gillibrand (NY), Richard Blumenthal (CT), and Tammy Baldwin (WI) placed their signatures on the complaint.
The letter cites four workers who were fired from Amazon after raising concerns about safety conditions in the company's warehouses, though Amazon insists that the firings were not retaliatory, pointing to other policy violations by the employees as rationale.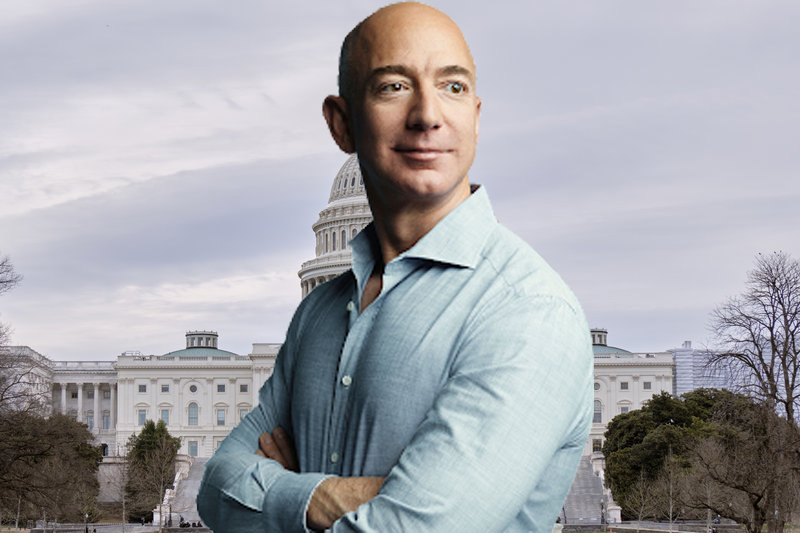 "Given the clear public history of these four workers' advocacy on behalf of health and safety conditions for workers in Amazon warehouses preceding their terminations," the senators wrote, "and Amazon's vague public statements regarding violations of 'internal policies,' we are seeking additional information to understand exactly what those internal policies are."
Back in March, Amazon terminated warehouse worker Chris Smalls after he organized a walkout at the company's Staten Island warehouse, known as JFK8. While Amazon claims that Smalls was fired for violating quarantine by attending the walkout, Smalls had only been quarantined after he started calling for greater safety precautions. Furthermore, co-workers of Smalls', with far greater exposure to COVID-19, had not been quarantined, raising questions as to whether Smalls had been forced to isolate as a means of shutting him up.
A memo later obtained by Vice revealed that Amazon execs had planned on smearing Smalls, making him "the face of the entire union/organizing movement." As of Tuesday, two workers from the JFK8 warehouse have died of COVID-related complications and another 35 have tested positive for the virus.
The senators' letter also points to the cases of Maren Costa and Emily Cunningham, two employees from Amazon's tech division who were fired after trying to facilitate online dialogue between tech workers and warehouse workers, with a focus on workplace safety. Bashir Mohammed, an employee in Minnesota who was canned after raising safety concerns, is also mentioned.
Asked about the letter, an Amazon spokesperson denied that the terminations were retaliatory. "These individuals were not terminated for talking publicly about working conditions or safety, but rather, for violating—often repeatedly—policies, such as intimidation, physical distancing and more," the spokesperson maintained. "We support every employees' right to criticize or protest their employer's working conditions, but that does not come with blanket immunity against any and all internal policies. We look forward to explaining in more detail in our response to the Senators' letter."
ALSO READ:
Governor Greg Abbot Releases Defiant Salon Owner